The Florida greek community
The Florida Greek Community fosters the development of individuals who embody the values of leadership, service, scholarship and community while maintaining respect for the values, traditions and rituals of the member chapters. The greek community at the University of Florida is comprised of four councils with 66 chapters. The Office of Sorority and Fraternity Affairs provides guidance, education, and support to the Florida Greek community.
---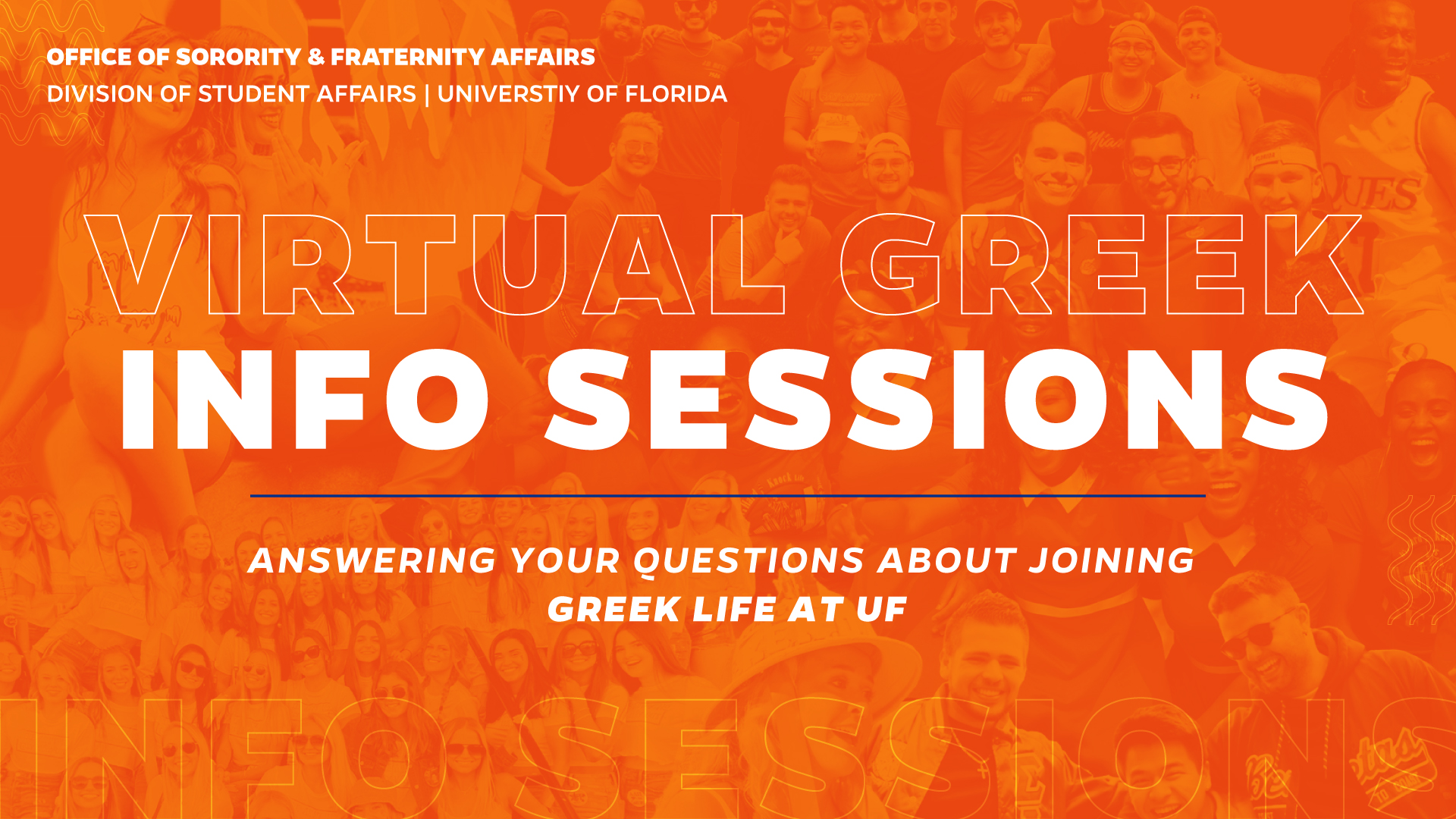 Join the Office of Sorority & Fraternity Affairs for a General Information and/or a Family Information session to learn more about the Greek community at UF. Time will be dedicated at the end of each session to answer your questions.
Have a question about the Florida Greek Communty?